BACC Met One of the Biggest Trade Delegation from Lithuania in New York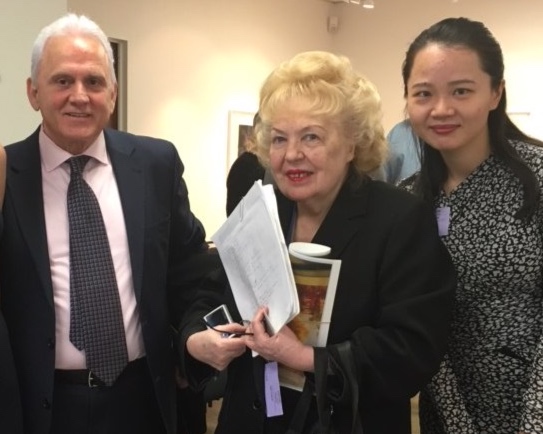 On April 11th, 2019, the Baltic American Chamber of Commerce ("BACC") warmly welcomed a Baltic trade delegation consisting of 27 business people. The event was hosted at the Consulate General of Lithuania in New York. The Acting Consul General of Lithuania in New York, Ms. Gitana Skripkaite, delivered the opening speech, followed by the Head of International Relations Department at the Panevezys Chamber of Commerce Industry and Crafts, Ms Angelija Zokaitiene. Some of BACC's partners also attended the event.
BACC representative Ms. Inga Klimasauskiene introduced the guests to BACC activities and explained why relations are a key factor to business success in the U.S., and how BACC helps build meaningful connections, and provides other professional support, to facilitate partnership, expansion and success for businesses both in the Baltic States and in the U.S.
Mr. Brian Frumberg, CEO and Founder of VentureOut, introduced the upcoming BACC Baltic Accelerator Program, customized for Baltic businesses. This program takes one to two weeks, and provides a holistic approach to doing business in the U.S. BACC, Cornell Tech and VentureOut are partnering on this Program, and helps companies to establish a footprint in the U.S.
The event concluded with networking.
Part of the BACC's mission is to help Baltic companies set up marketing and operations in the US, and it conducts events such as these to that end.